OSS ID: OTCHA01
CAT.:Chain
SIZE: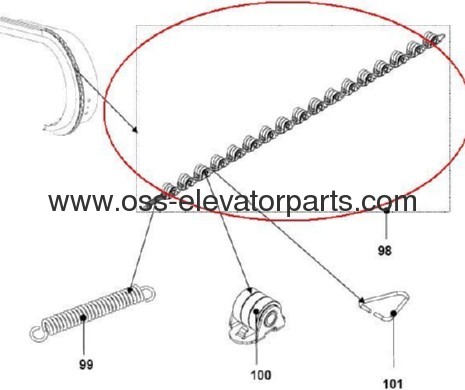 182 Comb Plate LDTJ-B-2 Plastic,Yellow
183 Comb Plate LDTJ-B-3 Plastic,Yellow
184 HANDRAIL DRIVING CHAIN GO322P100 125Pitches L=3175mm
185 506NCE HANDRAIL SUPPORT CHAIN 8 ROLLERS
We sale different kinds of otis elevator and escalator parts.
Not only PCB,IGBT,COP,LOP,loading sensors,contacts and so on,but also many mechanical spare parts like rollers,locks,panels,rails and so on.
For otis spare parts,we can provide one stop service,as fast quotation,quick delivery,guarantee,and technical support to help your business.